Rosehip oil is also known as rosehip seed oil. It's derived from the rosa canina rose bush, which is grown mostly in Chile.
Rosehip oil boasts more skin benefits than most people might expect. One of the first things some people will notice from Rosehip oil, is the fresh bouquet scent. However, the scent will vary depending on the brand you choose. The real power of Rosehip oil lies in its benefits, it can address everything from wrinkles and age spots to acne scars and rosacea. It is no wonder, Dermatologists and celebrities including Gwyneth Paltrow and even the Duchess of Cambridge, Kate Middleton and former first lady Michelle Obama  are huge fans.
Rosehip oil is a great natural moisturiser, thanks to the fact that it is rich in Vitamin A and is packed with antioxidants, which are known to help fight against age spots and wrinkles. It can also improve your skin's elasticity and is anti ageing. The fatty acids and Vitamin A in rosehip oil moisturise the skin, but they also promote skin regeneration, and can improve skin flexibility and permeability making it extremely effective on Scars and Eczema. It also has anti-inflammatory properties, which can help reduce the redness associated with acne.
Here's my top five picks of the best Rosehip oils
for the face and body.
_________________________________________________________
Trilogy Certified Organic Rosehip Oil £23
Trilogy's Rosehip Oil improves the appearance of acne scars. This certified organic oil  contains 80 percent essential fatty acids, like Omega 3 and Omega 6, which may help reduce inflammatory acne scars. The oil also contains linoleic acid, which may reduce hyperpigmentation associated with both old and new acne scars.
Aria Starr Beauty Rosehip Seed Oil £12
By improving the skin's elasticity, this potent, cold-pressed oil, created by a small family run brand is a firm favourite for body oil users. This premium grade formulation is organic and the company recommends use on hair, face and body. They are so convinced you will love their oil, they offer a 100% money back guarantee.
PAI Rosehip BioRegenerate Oil £24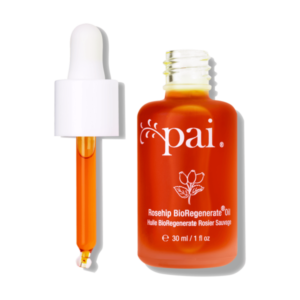 If you're after a super potent oil then this is it. My personal favourite, Pai use volcanically sourced CO2 supercritical extraction to derive a unique blend of Rosehip fruit and seed oil. This method is more expensive than cold-pressing and it preserves the complete properties of the plant without oxidation or contamination. The result is a beautiful deep orange Oil, packed with twice the regenerative sterols and five times more carotenoids than your average cold-pressed rosehip seed oil.
The Ordinary 100% Organic Cold-Pressed Rose Hip Seed Oil £9.00

100% pure, cold-pressed and organic, this formulation provides the unmitigated power of rose hip seed oil. Rich in linoleic (omega 6) and linolenic (omega 3) acids, alongside vitamin A, the oil targets signs of photo-ageing and boosts the skin's overall health for a radiant result. It is completely unrefined and imparts a natural scent providing a pure,  natural skin saviour.
Neal's Yard Organic Rosehip Oil £17.50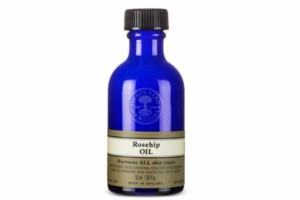 Creating natural skin remedies for over 30 years, Neal's Yard Remedies' Rosehip oil promotes the production of the prostaglandins involved in tissue healing and regrowth.