CutECOsmetics.co.uk introduce NCLA (Nail Couture LA) to its range.
NCLA offers fashion-forward luxury nail lacquers and wraps, with each lacquer shade being camphor free and is not tested on animals. The nail wraps are easy to apply, with design inspiration drawing on a modern, cosmopolitan lifestyle.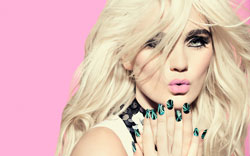 NCLA's  celebrity fans include  Lea Michele, Kesha, Jessie J, and Miley Cyrus.
Check Out the range of nail lacquers and wraps priced at £12.50 at www.CutECOsmetics.co.uk