Malaika Arora
Undoubtedly my favourite Bollywood face. Malaika is truly a no holds barred kind of model and I have adored her face from her early Benzer days. Her bone structure is too die for and she has beautiful caramel latte colouring. Having had the privilege to make her up I can also say she is incredibly down to earth.
Helena Christensen
I've been a huge admirer of hers since I saw her in the Miss World contest many many moons ago. A gorgeous model to say the least. She has been a part of some fantastic campaigns during her years as a model.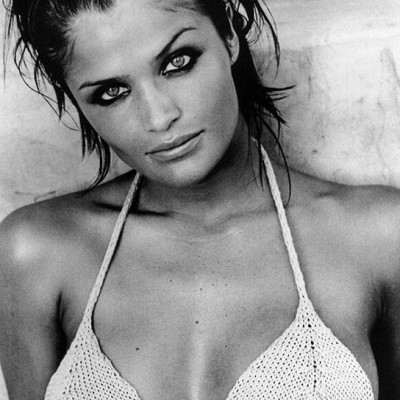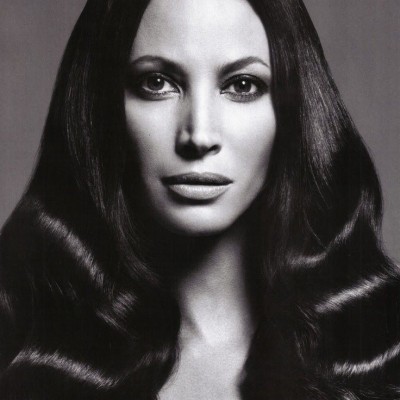 Christy Turlington
Known as one of the friendliest and most professional 'supermodels'. Christy has been the face of some of the biggest names in the business and as a face it doesnt get much better than Christy. Hers was one of the first faces I analysed whilst studying bone structure during my Make-Up foundation course as a teenager.
Yasmin Le Bon
I think i'm somewhat fascinated by mixed race models and top of that list is the gorgeous Yasmin. Who I discovered when she married Mr Le Bon.. Half Iranian Yasmin started modelling at 18 and was a hand model with her 1st agency and you can see why from the shot below. She has gorgeous colouring and I love her  bone structure and features!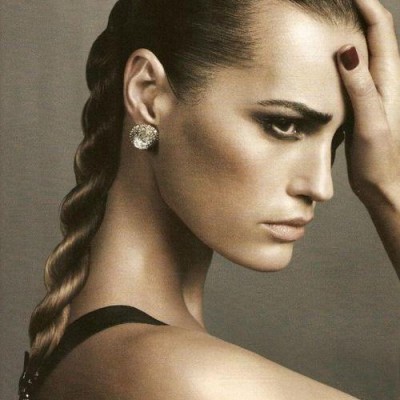 Kate Moss
I have to admit I have been a late fan of Kate's. I have become more drawn to her the older she got. I wasn't really that into her during her 'waif' days. Maybe because I've always preferred the slightly more curvaceous models. However as far as campaigns and looks go Kate has been featured in some of the best and she is a perfect chameleon, forever changing.
Monica Belluci
Fascinated Fascinated Fascinated!!! Totally in Love with her !
Adriana Lima
Infamous for her role as a Victoria Secrets Model. Adriana is truly exotic. I love this particular campaign she shot with Vincent Peters.
Salma Hayek
Probably Mexico's finest export to the world! Gorgeous face, voluptuous figure, a to die for accent need I could go on?  Salma has been the spokesperson for Cosmetic Giants Revlon & Avon.