Last week I was invited by the Dior team to come and experience a unique fragrance journey at 'Maison de Parfums' in Selfridges. Mirroring the House of Dior on Avenue Montaigne, the boutique is a 'must' for fragrance lovers and aficionados, featuring exclusive perfumes and accessories, most notably 'La Collection Privée Christian Dior'.
La Collection Privée Christian Dior' is an exclusive range of 11 hand made and hand packaged fragrances with the most recent addition 'Oud Ispahan' just released. Each fragrance has a story and takes you on a couture journey through the essence of Dior. Inspired by a person, place, ingredient or moment in time dear to the House. From the homes in Granville and Milly-la-Forêt, to his muse and friend Mitzah Bricard.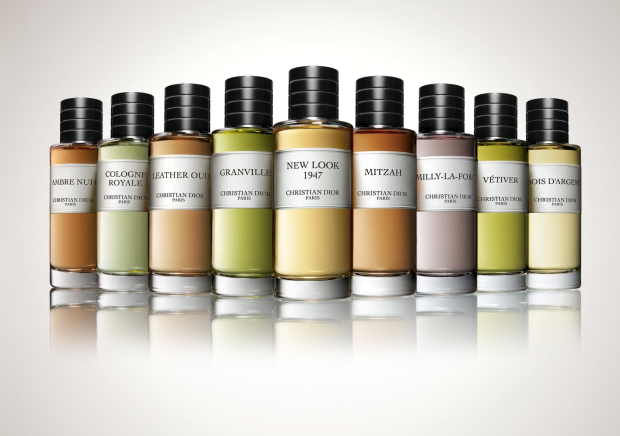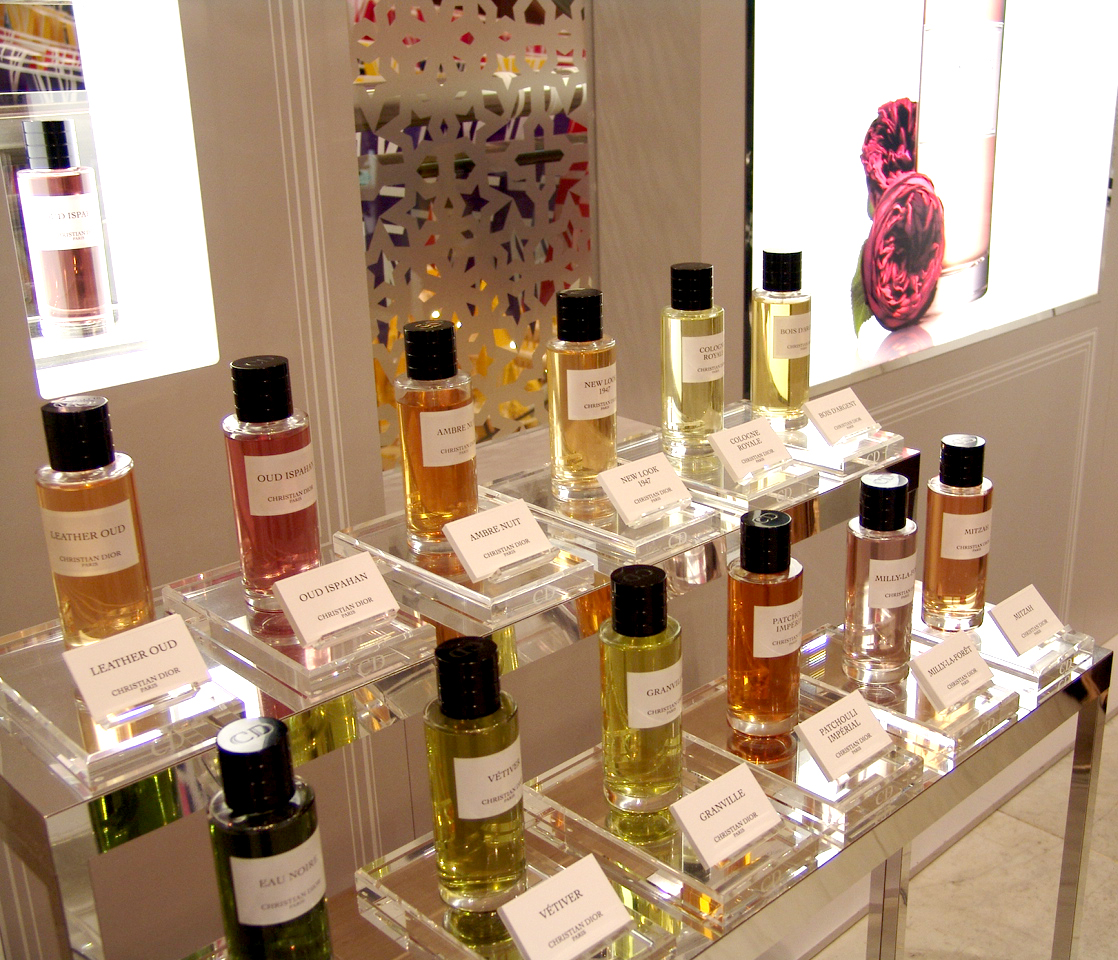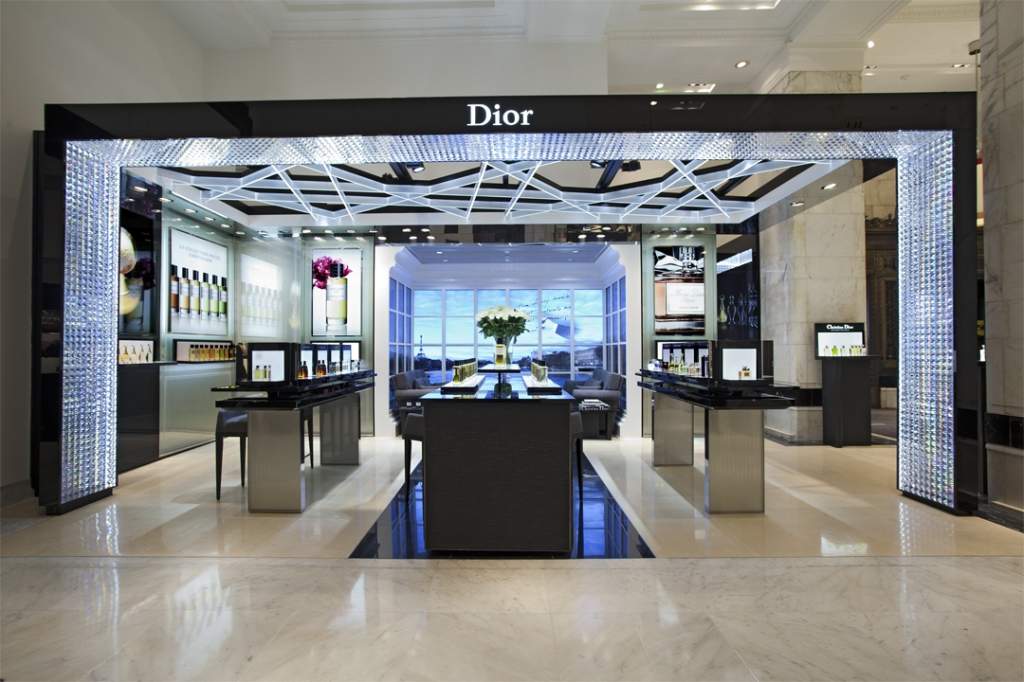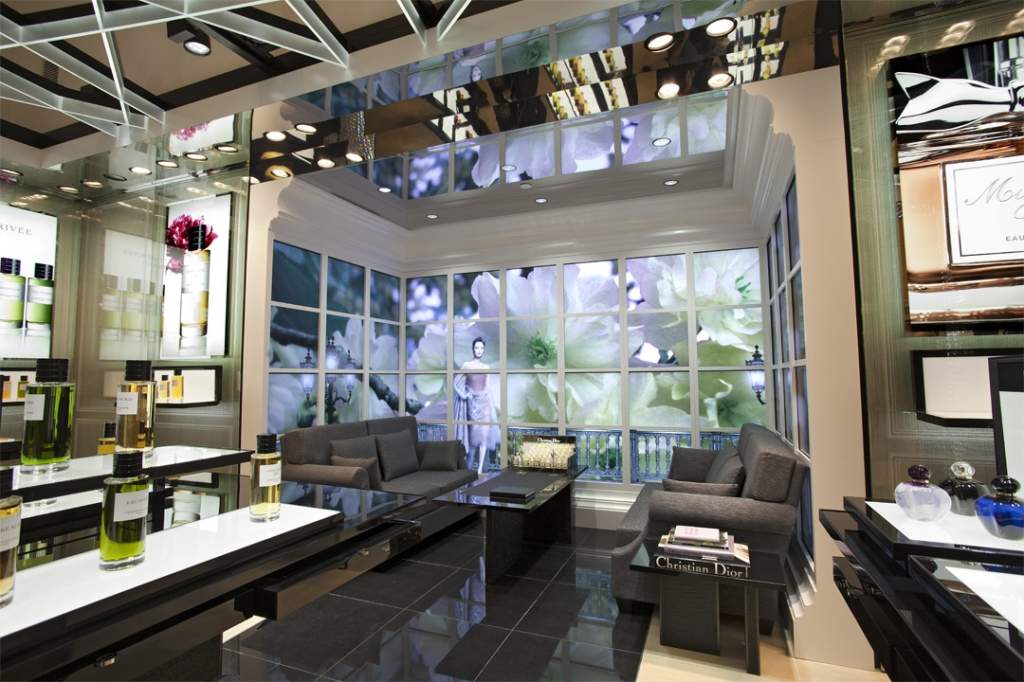 Upon arrival, one is immediately drawn towards the consultation lounge with its floor to ceiling plasma wall. Which almost instantly transports you to the gardens of Dior, that's if you don't get distracted by the bottles from the collection!
The consultant introduced the various bespoke services in her perfect french accent and asked me to choose the journey I would like to go on. With seven unique experiences to choose from, I was tempted to go for the 'Couples' or 'Mother and Daughter' experience. Unfortunately, my daughter wasn't with me! So I decided on the 'Signature Fragrance Discovery'.
The discovery started with a series of questions about me, my personality, and my fragrance likes, after which the consultant initially selects the 3 most appropriate scents. I was then introduced to each fragrance whilst discovering the ingredients, base, middle and top notes and was given the history behind the name and influence. It felt much like a fine wine tasting experience with each fragrance being neutralised by a whiff of coffee beans, something that was definetely new to me. After discovering a beautiful series of sensual, fresh, intense and floral scents I was completed enthralled by 'Mitzah'.
Imagine my delight when the consultant shared the story and influence behind 'Mitzah'
Christian Dior loved and thus surrounded himself with women. When he arrived in Paris, he met the woman who would later become both his muse and advisor: Mitzah Bricard, an extremely sensual woman, with a divinely chic allure and captivating presence. François Demachy has paid tribute to her by creating a fragrance that bears her name: a mysterious, captivating spicy oriental perfume. Key notes include: Rose, Patchouli and Frankincence.
My delight was firstly due to the fact she was 'Dior's' muse and secondly because she shared my love of Leopard prints which incidently I was sporting on the day!!
I left the consultation a little giddy and somewhat intoxicated from the amazing journey I had just been on. The fragrances I tried, lasted well into the night and considering only a spritz was applied the quality and pureness was more than evident. Not that I had any doubts!!!
SHOULD YOU TRY IT?
Absolutely, the consultations are perfect if like me you have a love of fine fragrances and want to discover something that is both distinct and very exclusive.
If you usually choose your partners fragrance then the 'Couples' Discovery is ideal as you both get to personalise the others scent.
The 'Brides' discovery is perfect for your special day, with details like time of year, being taken into consideration bespoke perfume for your bespoke day. What could be more special?
THE COLLECTION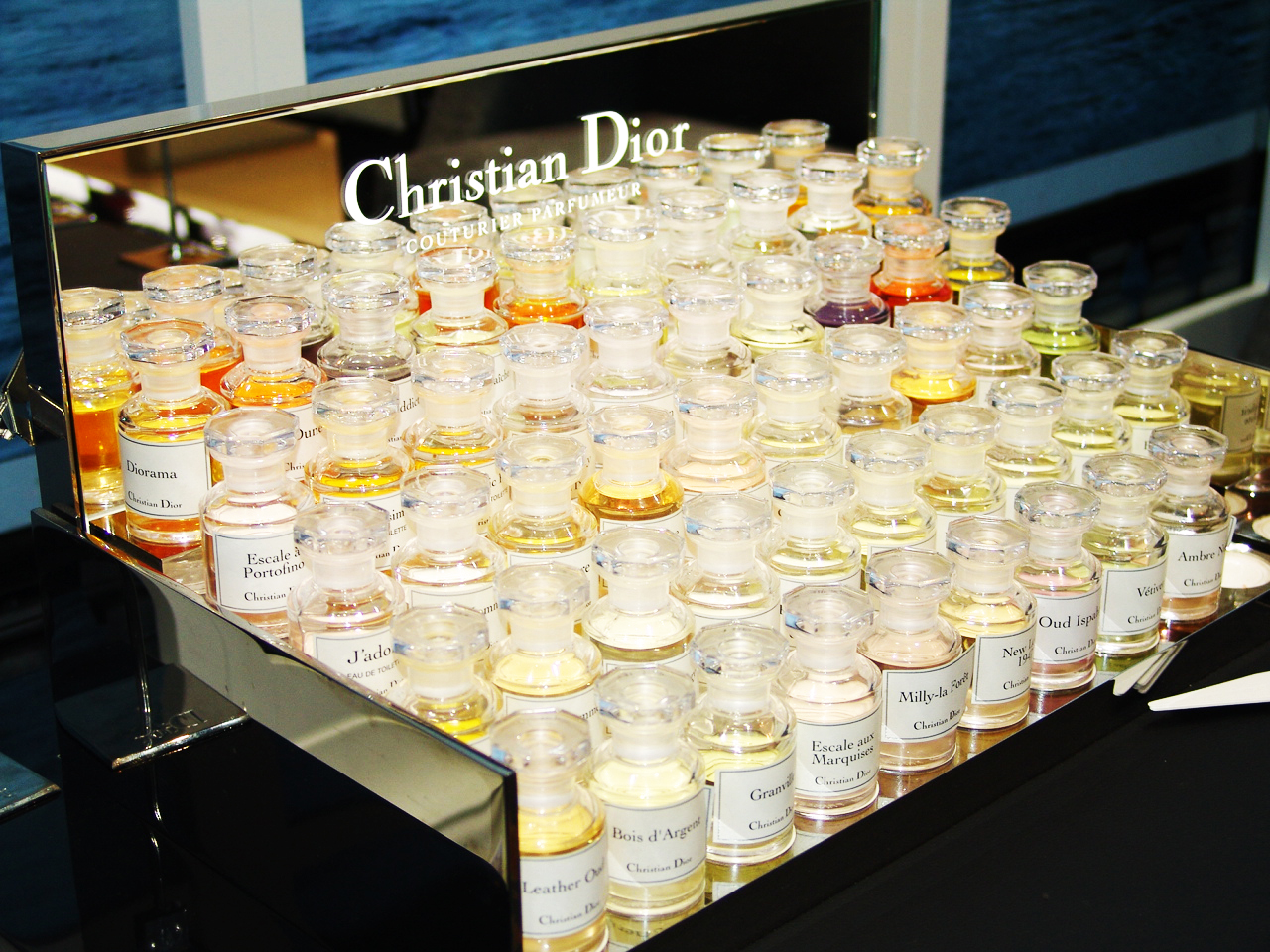 125ml £125.00
250ml £185.00
450ml £285.00
THE EXPERIENCE MENU:
Each consultation is complimentary and lasts between 30 – 45 mins
Dior Signature Fragrance Discovery
Dior Fragrance Collection Discovery
The Perfect Dior Fragrance Gift Discovery
Discover the Language of Dior Perfumery
Dior Signature Fragrance Discovery for Two
Dior Mother and Daughter Fragrance Treat
Dior Brides Signature Fragrance Indulgence
HOW TO BOOK:
Book by calling Dior Maison de Parfums: 0207 318 3942.