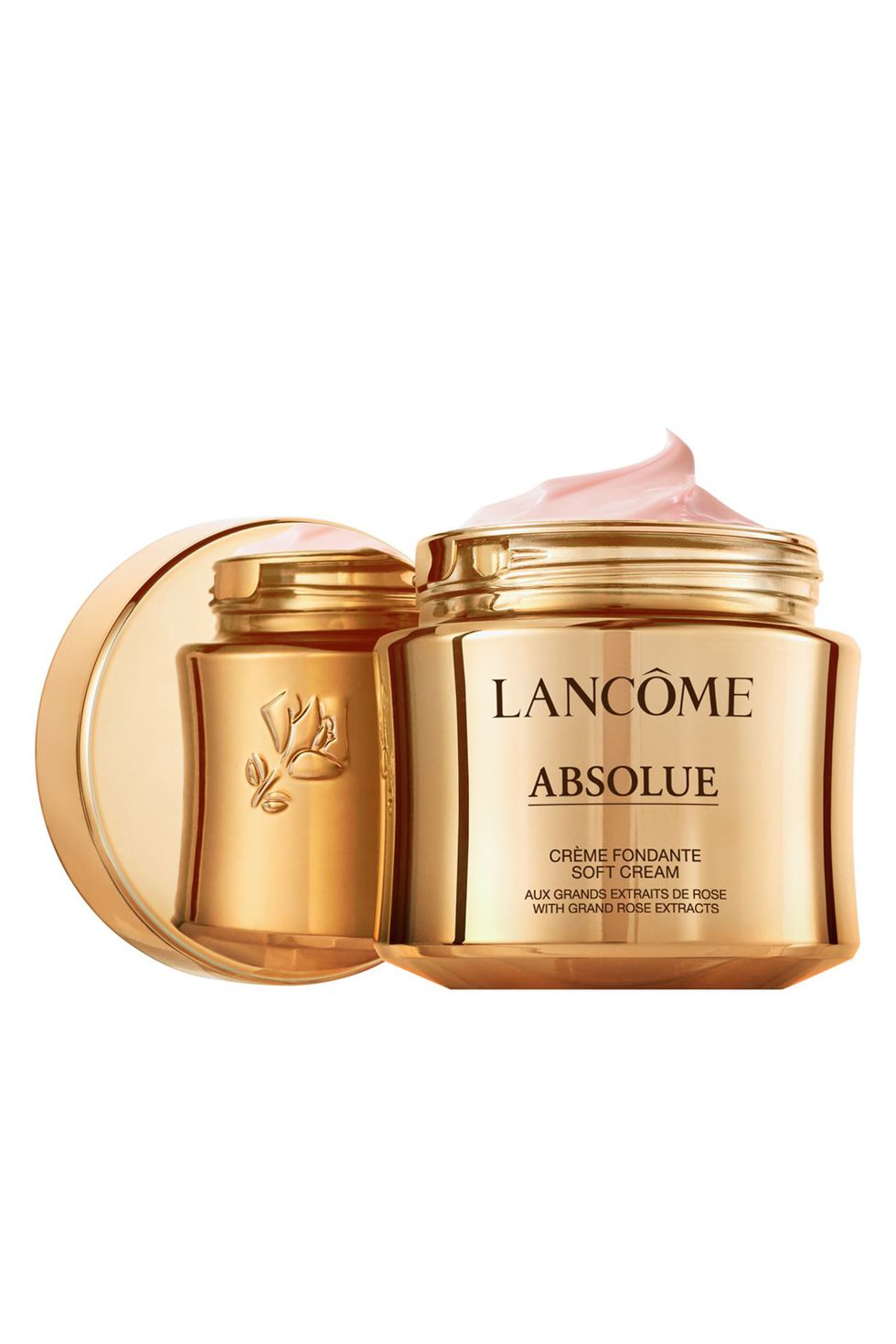 Lancôme Absolue Soft Cream, £190
Through its new transformative texture, Lancôme's premium Absolue skincare range reveals its newest addition, Absolue Soft Cream. At the heart of the Absolue range is Grand Rose Extracts enriched with Lancome Rose, Rose Damascena and Centifolia Rose.
Kate Somerville Dilo Oil, £55
If you're more of a restorative oil kind of woman, then this could be your winter go-to product. Using a new super-ingredient, Dilo oil from Fiji, this restorative moisturiser helps to restore your skin's natural lipd layer to help improve hydration levels for longer.
Dr Dennis Gross DRx SpectraLite FaceWare Pro, £430
Dr Dennis Gross' DRx SpectraLite FaceWare Pro is the three-minute at-home innovation that is the future of skin care: and it's looking bright. Inspired by Dr Dennis Gross' professional in-office lasers, this medical grade mask is lined with the most powerful anti-acne blue light allowed in DIY devices, as well as four spectra of red light. The combination of red LED lights and blue LED lights work together to smooth wrinkles, firm skin, diminish discolouration and clear acne for a beautiful, youthful complexion.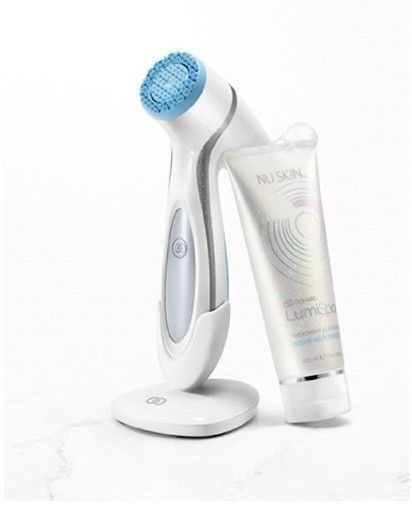 ageLOC Nu Skin Lumispa™ £183
The ageLOC LumiSpa, is a rechargeable, waterproof cleansing device that takes your face cleansing routine to the next level, helping you to experience youthful and healthier looking skin in the comfort of your own home. The Two-Sense Motion Technology stimulates the skin, while its precise motion and frequency are optimised to work with the Activating Cleansers to leave it thoroughly cleansed, smoother and softer after just one use. When used together with the Activating Cleanser that best fits your skin, you'll experience 7 amazing benefits that go beyond a simple cleanse to take your skincare experience to a higher level and leave you looking youthful.
ZIIP Beauty Device £425
The brainchild of Melanie Simon, aesthetician to celebs like Mandy Moore and Eva Mendes. The ZIIP tool emits nano-currents that reduce puffiness, sculpt the contours of your face, and even prevent breakouts. Just apply the glycerin-based conductive gel, select a personalised treatment through the companion app, and send it wirelessly to the device. Let the waves do the rest.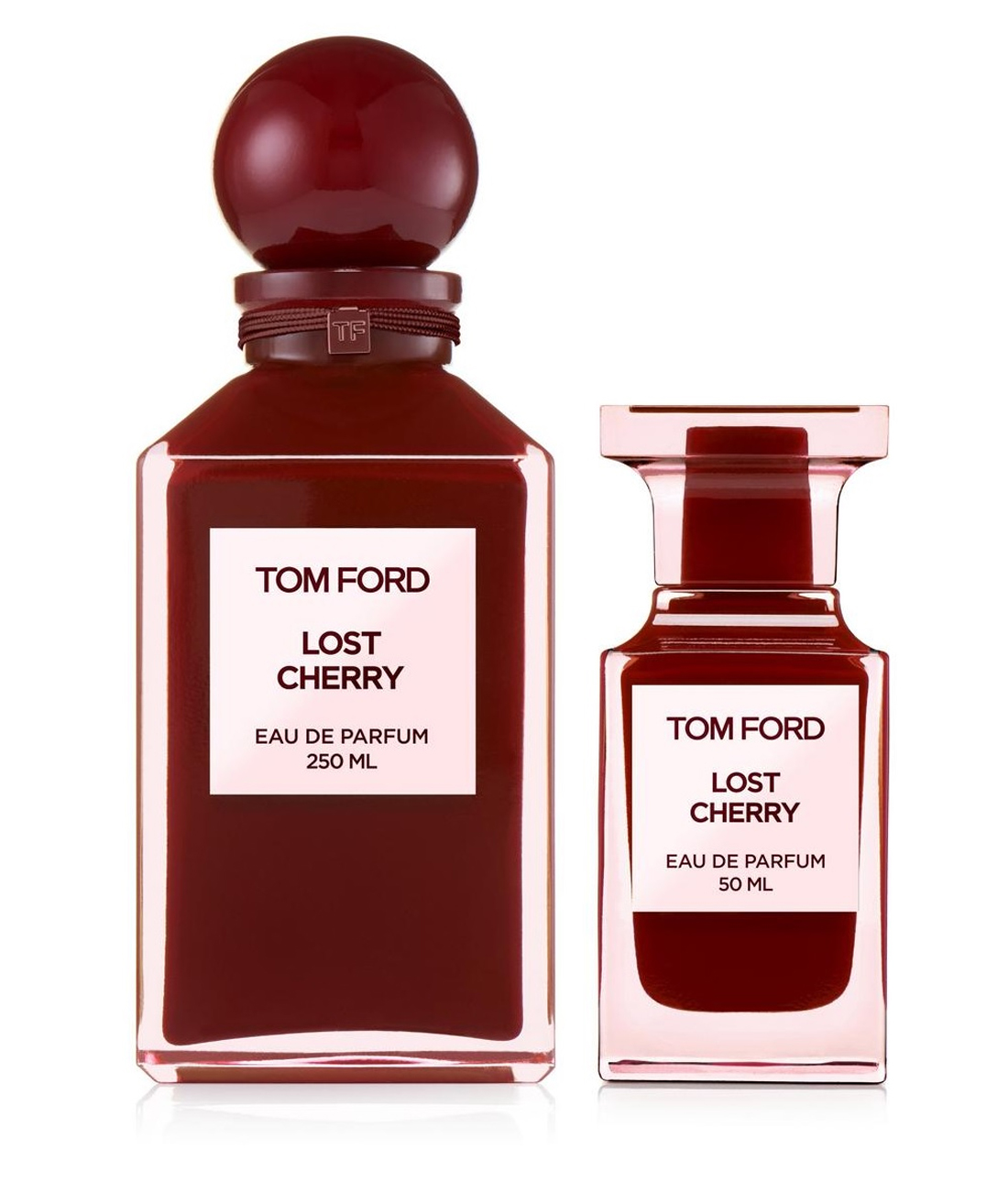 Lost Cherry Eau de Parfum, £218, Tom Ford
Lost Cherry Eau de Parfum, £218, Tom Ford
Launching: Out now!
A much sweeter Tom Ford scent than the woody Oud's we're used to. But still a indulgent and tempting treat. A combination of sweet cherry, bitter almond, jasmine sambac and comforting vanilla as well Peru balsam and tonka are also juxtaposed with sandalwood, vetiver and cedar, giving freshness to the dry down.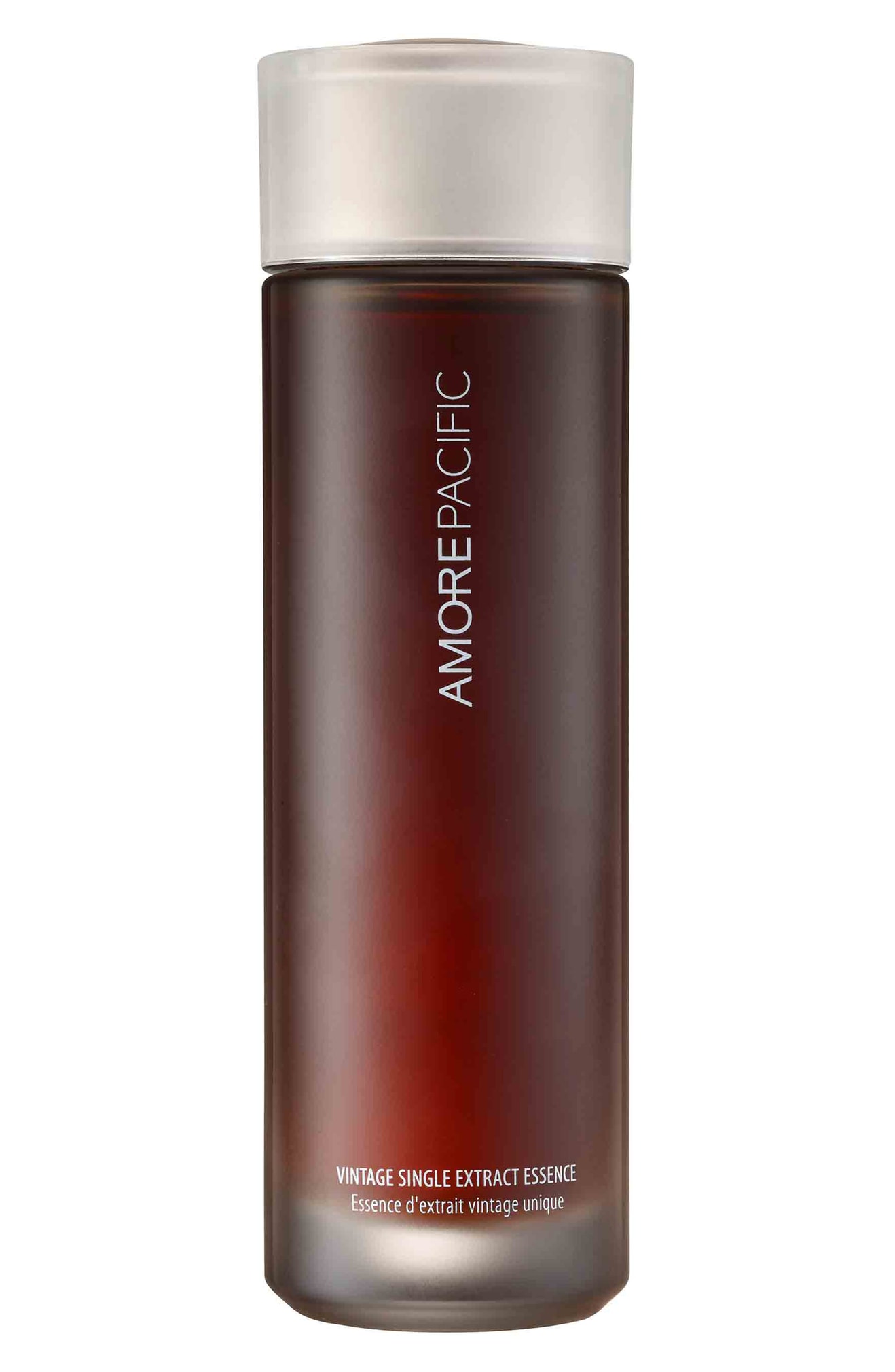 AmorePacific Vintage Single Extract Essence £130
There's super products and then there's this, featuring green tea leaves plucked from the foothills of a mountain on Jeju Island in South Korea. The petals form a protective shield against free radicals
Fermented and aged for 100 days in nature, the powerful antioxidant ingredient of VINTAGE SINGLE EXTRACT ESSENCE effectively purifies 3 causes of skin aging. fter fermentation, the green tea is transferred to traditional Jeju earthenware and aged for another 50 days in nature. After 100 days of waiting, green tea is reborn as Vintage Tea Leaf™ rich in precious Catechins which excellent anti-oxidant effect helps to restore skin's own strength and vitality. In order to fully extract the anti-oxidant effect of Vintage Tea Leaf™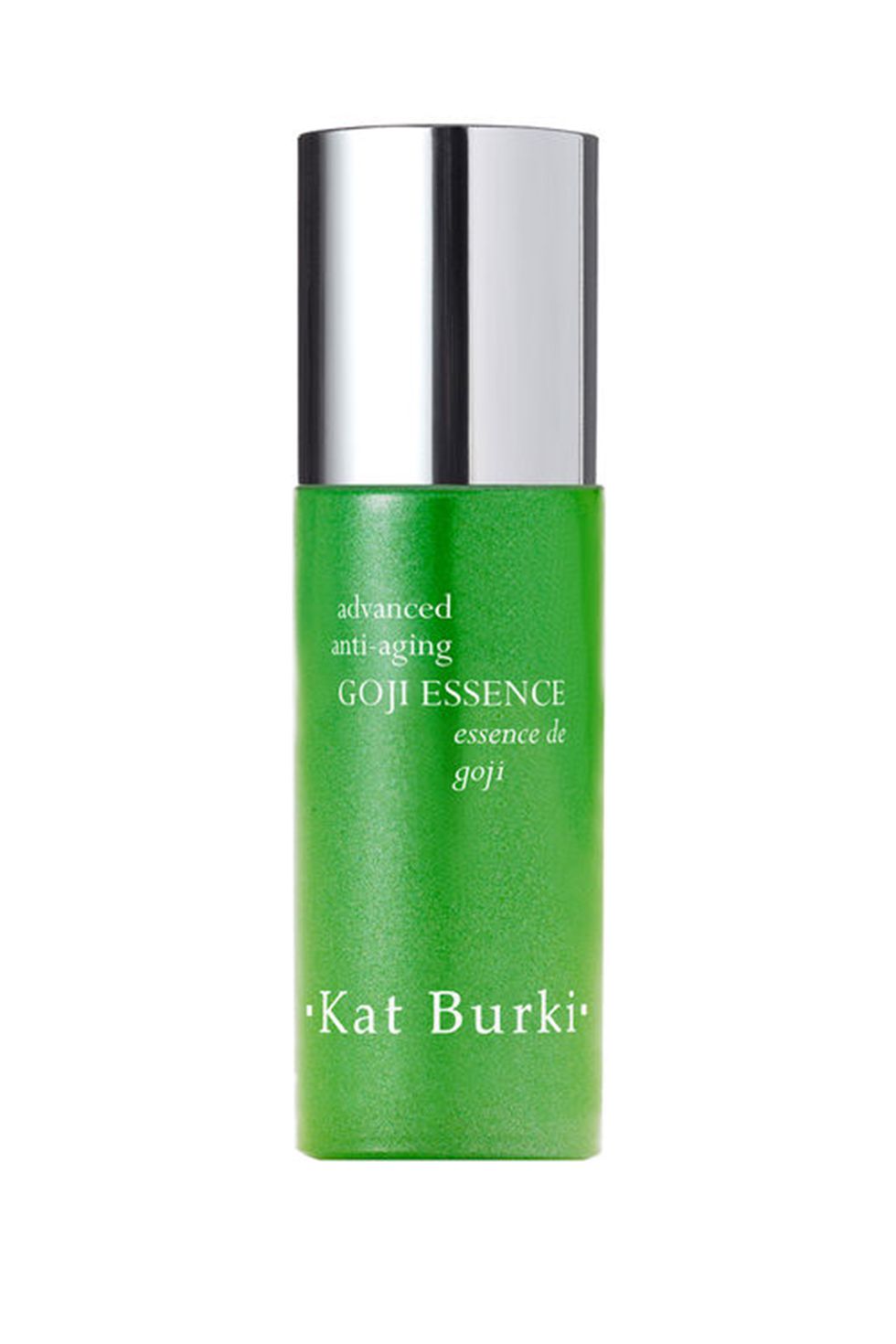 Kat Burki Advanced Anti-Aging Goji Essence, £155
Making a return to the UK for Kat Burki's nutritional skincare line, is this super-food filled essence which contains goji berries and lactic acid to improve the texture of your skin. this powerful Essence is a triple threat of Super Foods, Super Acids and Super Peptides. Combined, these impeccable ingredients create a formula that gently exfoliates, helps moderate the skin renewal cycle and creates the powerful blurring effect that Peptides and Lactic Acids are known for. This Treatment Essence contains a therapeutic level of 5% Lactic Acid, the miracle AHA to target fine lines and wrinkles.
La Bouche Rouge Lipstick Set £127.00
Meet the Revolutionary Red Lipstick Brand. The refillable leather tube reduces waste, which is good for the planet.The goal says founder Nicolas Gerlier " is to incite people to buy less in order to buy better," says the eco-friendly casing can be monogrammed.
The rouges, which are unscented and free of harmful ingredients like endocrine disruptors, allergens, polyethylene, and polymethyl methacrylate, come in almost every shade of red. "Every woman wants to have [a lipstick in] the right red," says Gerlier.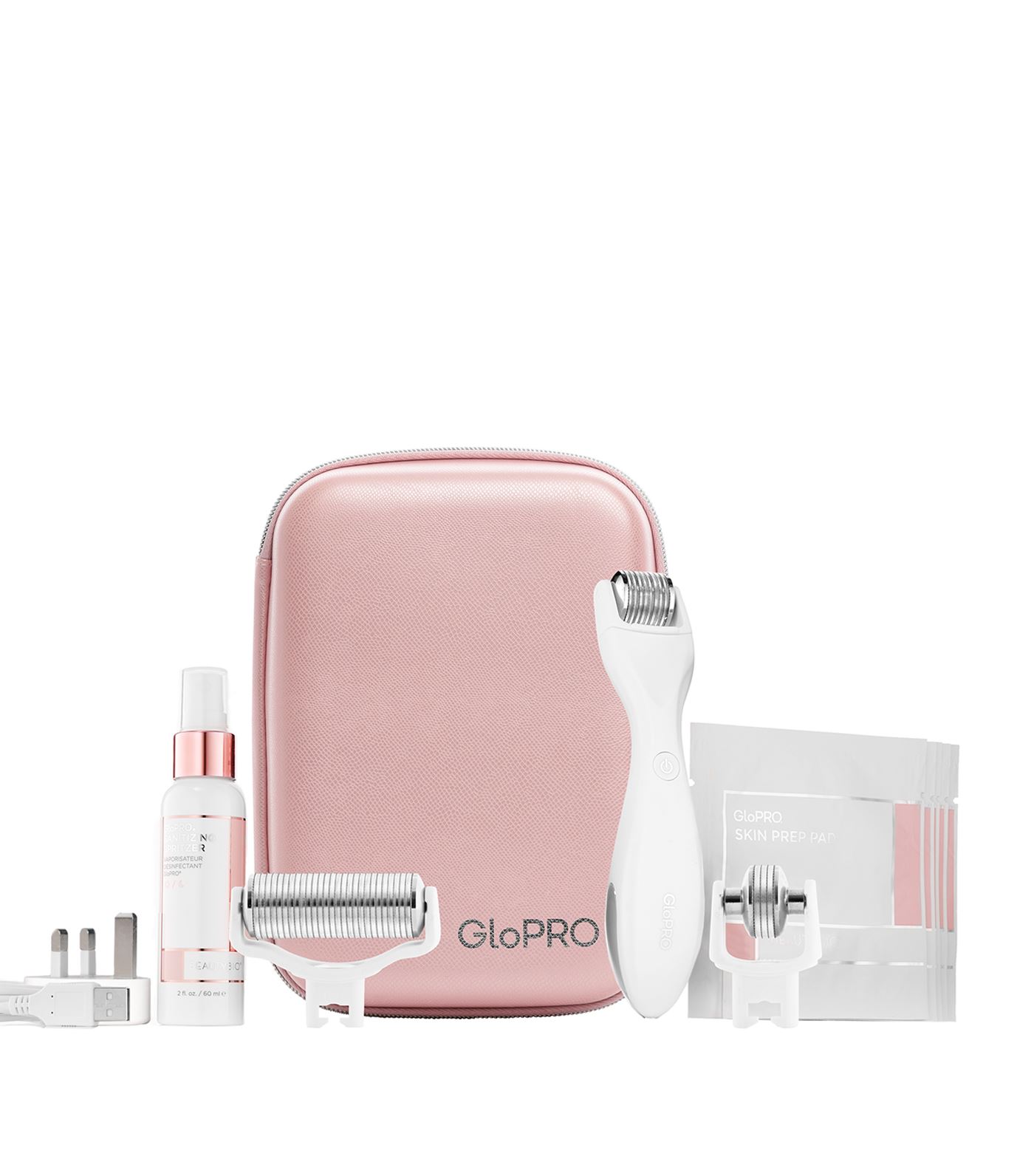 Beautybio GloPRO Pack N' Glo Microneedling Set £334.00
Beautybio's GloPRO Pack N' Glo Microneedling Set features a Regeneration Tool accompanied with a selection of interchangeable attachment heads that target the eyes, face and body. A smoother, firmer appearance is achieved through miniscule needles that penetrate the skin, harnessing the regenerating properties of a nutrient-dense facial, while encouraging the production of young cells.