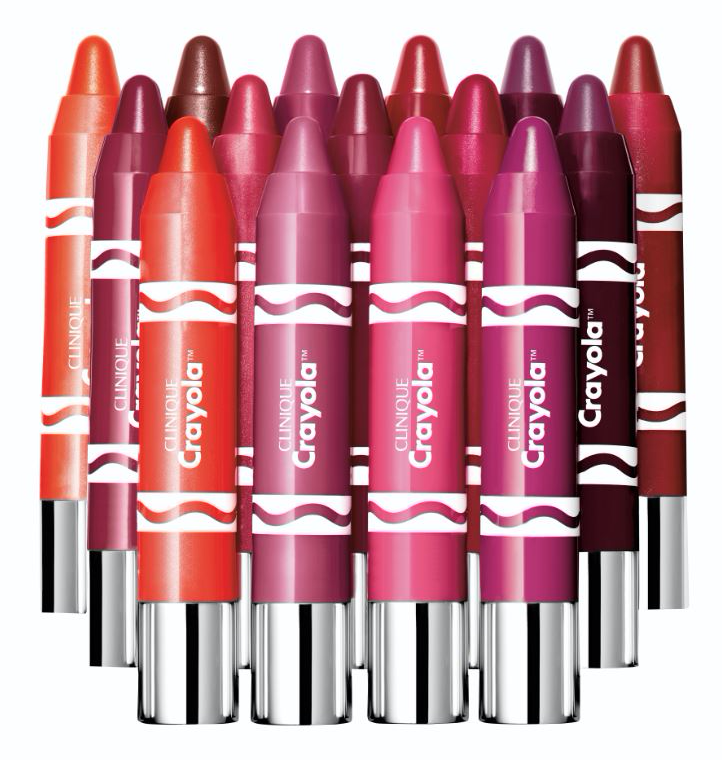 If like me you have fond childhood memories of all those colours found in Crayola crayons, then you are going to love this collaboration.

Clinique is launching a new collection in collaboration with Crayola. The collection includes 10 shades of limited edition Chubby Stick Moisturising Lip Colour Balm, featuring exclusive packaging inspired by the iconic Crayola crayons.
Working closely with Crayola, Clinique has colour matched and named the shades using the stationery brand's most unique names, such as: Mauvelous, Razzmatazz, Mango Tango and Tickle Me Pink. The Clinique Crayola Chubby Stick Moisturising Lip Colour Balm is available exclusively at Selfridges  for a limited time at all Clinique counters nationwide and online from 3 February.