Every good Make Up Artist has an army of tools to keep them ahead of the game. From creams that instantly blur lines to tape that can create an instant eye lift!
Just as they have their gadgets and secret tools, so shall you. Here are five must have tools for your make-up bag that will help you create a masterpiece every time.
Georgie Lash Curler  – With the added benefit of cushioned, conditioning pads that soothe lashes, this tool curls even the tiniest lashes without crimping or pinching. The little green pads are loaded with USDA-certified organic blue chamomile.  Georgie's exclusive conditioning pads keep lashes healthy while the tool itself leads to lasting curl. The angle of the curve, designed to fit perfectly against the eyelid, suits all eye shapes and sizes. $18 http://www.georgiebeauty.com/the-ultimate-lash-curler/
Elf Cosmetics Blending Sponge – for Flawless Foundation
We've all been introduced to the now infamous 'Beauty Blender'. However not everyone can fork out the hefty price tag. This is a cheaper but equally comparable blending sponge. For best results always use damp with water and then apply foundation with a stippling or dabbing motion.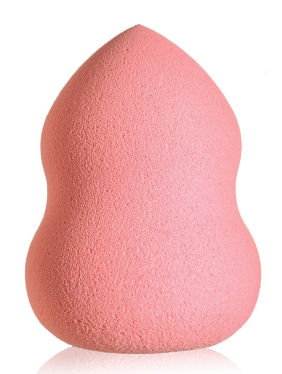 Real Techniques Brush Cleansing Palette – The Brush Cleansing Palette from Real Techniques is one of the best cleansing pads around. Slip your hand into the palette, apply brush cleaner or shampoo to brushes, and swirl into palette. Make sure to rinse brushes with cold water, squeeze, reshape, and hang over the counter to dry overnight.
£9.99 http://www.lookfantastic.com/real-techniques-brush-cleansing-palette/11243207.html
Beauty Spoon – for getting out those precious last bits of Make-Up You know that panicked moment when you hit that last bit of concealer at the bottom of the tube. Well now you can delay that trip to the beauty counter with this simple, yet genius tool. Just open or cut the top of your almost empty product and scoop out the remaining make-up at the very bottom.
Billion Dollar Brows Silver Brow Buddy Kit

Think of this as a compass for your face. It helps you keep your brows perfectly proportional when you're shaping at home! Unlike brow stencils, this handy tool takes into account your facial shape, giving you perfectly symmetrical, beautifully shaped brows. Say goodbye to thin, uneven, crooked brows forever.