One of our Iman's favourite natural brands is Burt's Bees. So you can guess how excited we were to  hear about their new sensitive skin line.  With products that are kind to skin and the planet, the Burt's Bees Sensitive range is a natural extension for Burt's Bees.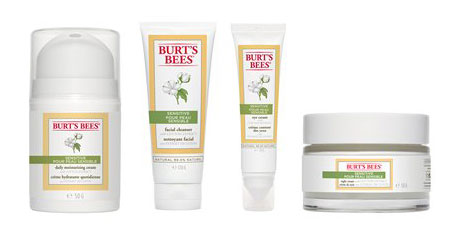 The range uses cotton extract as its key ingredient, a natural ingredient that increases softness and suppleness in sensitive skin. It also includes moisturising Rice Extract, soothing Aloe, and White Genepi extract and Eyebright – two anti-inflammatory ingredients that help reduce puffiness.
We especially like The Burt's Bees Sensitive Daily Moisturising Cream (£14.99, 50g).
Definitely worth a try!!