Úna Brennan is one of the most accomplished facialists and skincare specialists in the UK. Her passion for skin health and in depth knowledge of ingredients and their benefits combined with her unique facials is what inspired the SUPER FACIALIST skincare range and has built her a loyal and highly respected clientele and made her one of London's best kept secrets.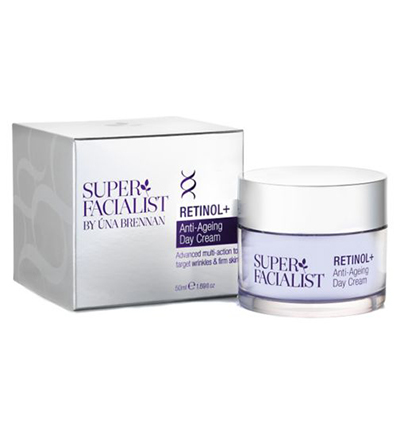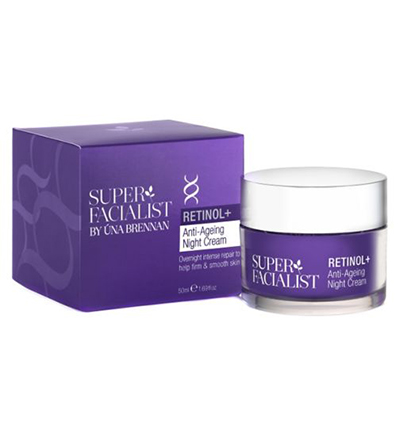 This week I've been trying out the new Retinol + Anti Ageing Day and Night Cream from the Super Facialist range.
WHAT SUPER FACIALIST SAY: Our advanced anti-ageing day cream combines a unique cocktail of ingredients to help fight the
major signs of ageing, including texture, firmness and wrinkles. Retinyl Palmitate expertly combines with hydrating Hyaluronic Acid, moisturising Shea Butter and anti-oxidant rich White Tea extract to help stimulate cell regeneration and build collagen.
Fortified with a high-tech active ingredient derived from White Lupin seeds, it also helps to give skin improved firmness and elasticity.
Wake up to smoother, healthier-looking skin. A unique anti-ageing treatment cream designed to work through the night – when skin is believed to be the most receptive. The cream is enriched with
hydrating Hyaluronic Acid, Retinyl Palmitate and a proven collagen boosting active to target wrinkles and give skin renewed youth and firmness.
WHAT I SAY: I like that it is affordable. A lot of good Retinol based Anti Ageing products do sit within the Luxury price band which can make it a little out of reach for some people.  I've been using both the Day & Night Cream for about a week now. My skin both looks and feels smoother, it is starting to feel a little firmer around the jawline. My cheeks do look plumper which in turn adds an overall radiance and youthfulness! Definitely a thumbs up from me and if you're concerned about uneven skin texture, fine lines and wrinkles then definitely give this a try.

Important Tip
Using Retinol leaves your skin more sensitive to sunlight, therefore needs more protection. Because the renewal of skin cells is higher, the cells on the surface are younger and more vulnerable to sun damage. If you use Retinol products always apply a daily sunscreen. Ideally go for sunblock or for minimum SPF25 as a daily protector.