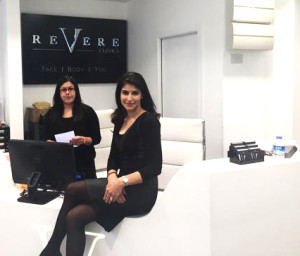 How many of you have had a facial which felt relaxing and left you feeling pampered but when you looked deeply the results were pretty dissatisfying?
Relaxing music,  the aroma of scented candles all whilst having your skin cleansed, scrubbed, masked and massaged for an hour is brilliant for your soul and yes your skin will thank you for it for a short while. However, when we reach a 'certain' age or are victim to a crazy city lifestyle, we need to invest a little more into the long term benefits of the treatments we choose.
Going under the knife is not the ultimate solution and yes there are other options apart from Botox.
When I was invited by the Revere Team to come and experience some of their leading Aesthetic procedures, some of which are being pioneered by Founders Dr Sach Mohan and Dr Sabika Karim. I was both excited and nervous, partly because I had just recovered from my first Cancer battle and my skin was quite possibly in the most sensitive state it had ever been. I was still suffering from the effects of the toxins in my body, which were so obviously visible on the surface of my skin. But because of the Cancer I was hesitant about introducing any chemicals or invasive treatments to my skin.
However, all my reservations were immediately quashed shortly after meeting the dynamic duo. Not only did their medical insight instantly put me at ease, their warm, caring approach and understanding made me feel like I was in more than capable hands. When I shared my insecurities about the effects the Cancer had left on my skin and body and how I wasn't sure if I could go back and face the world of Beauty that I came from. Both Dr Karim & Dr Mohan made me believe that I would and that I would do it with confidence. Thus started the first of many amazing treatments I had at Revere Clinics.
Say hello to the Hollywood Hydra Facial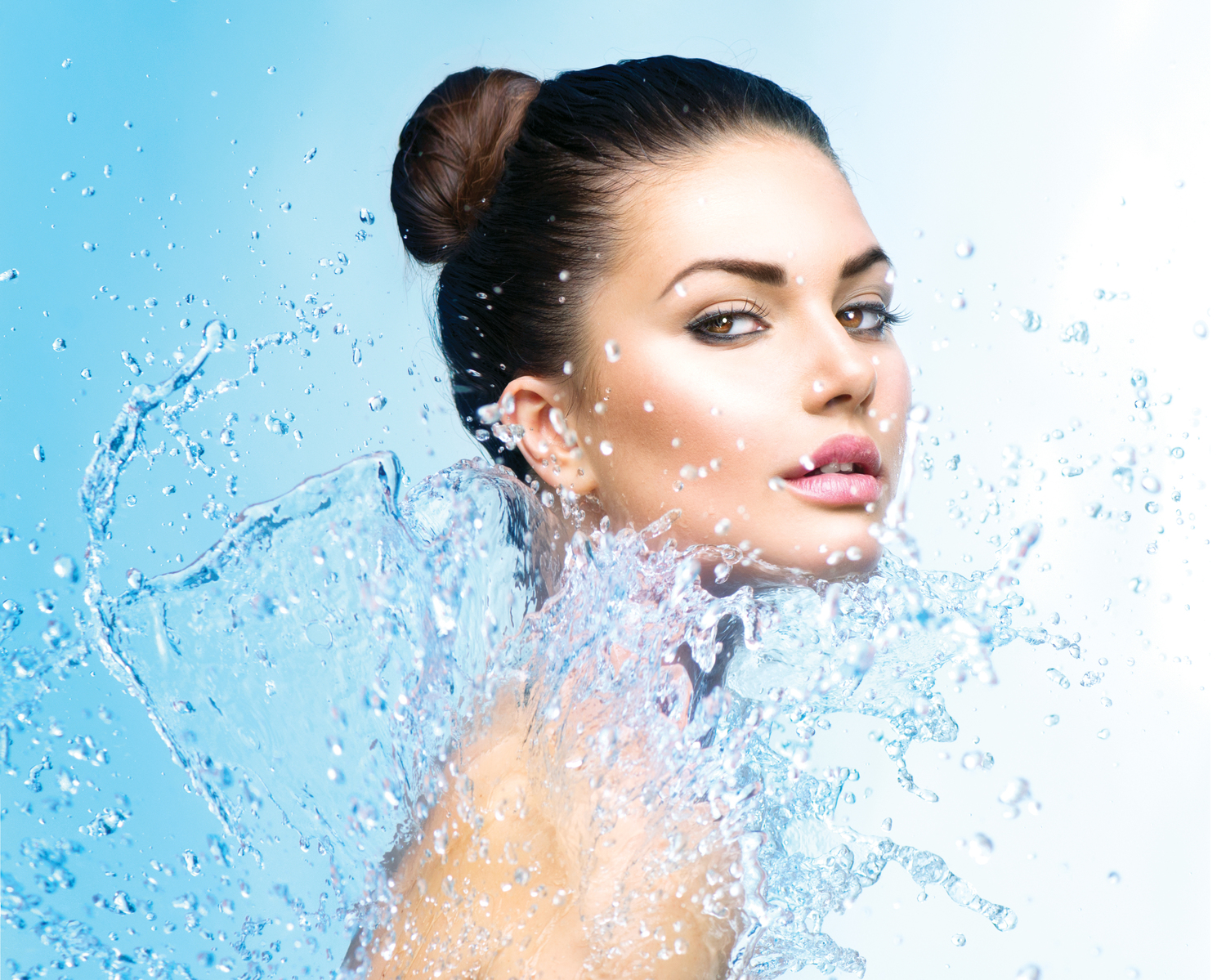 This facial has top A-listers including, Beyonce, Kate Winslet and Paris Hilton all excited and trust me when I say, It is most definitely ALL THAT and then Some!
The HydraFacial is a serum-based gentle resurfacing procedure for the skin, carried out using a vacuum based skin abrasion tip which is loaded with skin specific serums, consisting of AHA/BHA acids, antioxidants, peptides and vitamin-infused hyaluronic acid. All of which are specially selected to address and treat different skin issues.
The Facial uses two types of exfoliation, one, a gentle version of crystal-free microdermabrasion and two, a mild, vaporous chemical peel. Throughout the facial the skin is bathed with water infused with antioxidants and vitamins dispensed from a wand connected to the system.

What problems can The Hydra Facial Treat
• Acne
• Blackheads
• Dehydrated Skin
• Brown Spots
• Congested/Enlarged Pores
• Fine Lines
• Hyperpigmentation
• Sun Damage
• Whiteheads
• Wrinkles
• Uneven Skintone
HydraFacial Say: "Treatments are quick, relaxing and effective. After the treatment, the skin is radiantly clean, refined, moist and polished."
I Say: After being semi pampered, ok so I admit that was more to do with the lovely care Dr Sabika Karim took. So yes after being treated for about 50 minutes, because of course I got the whole Hollywood treatment complete with a peel that needed no downtime. I left with a slightly flushed but very polished and extremely radiant face, after about twenty minutes the flushed appearance had completely settled which in my opinion makes it a perfect lunch time pick-me-up!
My face was incredibly smooth, soft and well hydrated with visibly improved skin texture. Following the facial I also found that my at-home products also penetrated much better. My skin felt hydrated for a good few days post treatment. For long lasting results on acne, fine lines, or hyperpigmentation a course is definitely recommended. Treatment prices start at around £120 but as all packages and plans are customised, prices will vary.
The best way to get initial results is to book in for a course of six – one treatment a week. This will get your skin to a standard that is significantly improved. Fine lines are diminished, hyperpigmentation less obvious and congestion cleared away.
After six weeks of treatments you can book a maintenance treatment once every two months. The brilliant team at Revere will guide you towards the best treatment plan based on what you want to achieve.
So next time you're thinking of spending an hour getting your skin prepped for a big event a few days before. Opt instead to head over to the fab team at Revere Clinics in either Harley Street or Northwood and experience for yourself what I was lucky to have been invited to experience in less than half the time but with unbelievable results.