'There's a lot one can do in 30 minutes, none of which result in having skin rivaling that of an airbrushed model. The  treatment responsible is known as the 'Fire and Ice Facial.'
I was recently invited by Dr Pradnya Apte, to have the iS Clinical Fire & Ice Facial. (Which, by the way,  i'm already a huge fan of!) Read on to find out my thoughts.
The Doctor
Facial aesthetics expert, Dr Pradnya Apte, AKA 'The Lip Dentist'  began her facial aesthetics journey in Harley Street, over 12 years ago, so opening her Aesthetics clinic within the award winning Harley Street Dental Studio, situated at 52 Harley Street, really feels like a 'homecoming'. Dr Pradnya is inredibly warm, really funny and a joy to be around. all whilst being an absolute professional.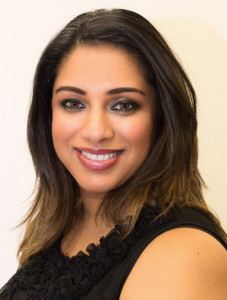 About The Fire & Ice Facial
The iS Clinical Fire & Ice Resurfacing Facial is a professional rejuvenating treatment that bridges the gap between a facial and an invasive peel, the best part is there is no downtime. Using elements of heat and cold, this treatment brightens, smoothes and tightens the skin.
The facial is designed to resurface the skin and treat problematic skin, which I have plenty of at the moment! it also reduces fine lines and encourages cellular renewal. 
A multi-step treatment with two professional masques combined with carefully selected iS Clinical products to optimise results.
FACT: The Fire & Ice facial treatment has been the top-selling treatment for the last 12 years at the Four Seasons, Beverley Hills. Fans of Fire & Ice include Rosie Huntington-Whiteley, Charlize Theron, Gwyneth Paltrow, Beyonce, Halle Berry and Jessica Alba.
The Fire & Ice Facial can also help clear acne and improve acne scarring, as part of a longer treatment programme.
THE FACIAL
Dr Pradnya cleansed my skin, she then applied iS Clinical's Intensive Resurfacing Masque, an exfoliating treatment  with botanical acids, niacin and retinol, along with antioxidants and kaolin clay, to instantly smooth and brighten the skin. This was the "fire" part of the facial, and you do experience a slight burning sensation across your face.
After the exfoliating masque comes the "ice" part. Dr Pradnya applied the Rejuvenating Masque, which she applied on thickly to push the hydrating ingredients like aloe vera, rosemary extract, green tea extract, and hyaluronic acid deep into my skin. This  mask is also good for soothing redness and irritation. She then finished this with a series of serums, moisturiser and an SPF for protection.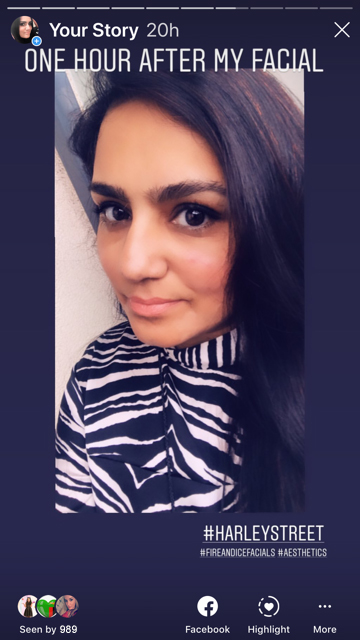 The Results
Following the treatment, I noticed a dramatic improvement in my skin. You are definetely left with a visibly, smoother, softer and more radiant complexion.
A week later and my skin still looked pretty amazing. A friend commented on how 'dewy' and well I looked and she had just seen me the day before I went in for the facial.
To find out more about Dr Pradnya visit the website on
You can follow them instagram @skinsoutheast