When the lovely team at Soap N Skin sent me their Try Me Selection box. I have to say I was a little it, well OK, rather a lot excited… Why?!
Firstly, I love beauty, second, I love natural beauty and finally, since my battle with Cancer I am always on the lookout for standout products that work with my overly sensitive skin!
So who are Soap N Skin?
Two friends, whose parents are also friends, creating a perfect unity in thoughts and ideas, what better way to start a project?! Samar and Rabia have set out to create products that they believe will unlock the benefits of combining nature's own remedies and harmonies.
Bringing Ingredients that they know work together, how? (well because their mothers told them so!) ensure the best combinations and result in fantastic products that are a treat to your body and a delight to your senses.
So back to the box I received,  the box comes beautifully wrapped in tissue and was presented in an elegant white gift box.
So here is what was in the box.
Rosemary & Peppermint with Argan Oil Shampoo (150ml)
Lavender & Lime with Calendula Oil Bodywash (150ml)
Honey & Oat with Manuka Essential Oil Soap (100g)
Rose, Sandalwood & Neem Body Butter (50ml)
It's taken a little bit of time but I  have finally managed to try all of the products. As soon as they arrived my little 8 year old laid claim to two of the products straight-away! It's taken a long time to get them back…
I have to say, there is something about handmade natural products that gives you that exclusive feeling of luxury, as soon as you start touching and smelling them.
The Soap N Skin range is no different. As soon as you open the box, the intense aromas of the oils envelop your senses and transport you to gardens of pleasure and peace.
The Rosemary and Peppermint shampoo is a great cleanser and I'm sure it is great for helping with dandruff over a longer period of time. Brilliantly invigorating and perfect for the morning hair ritual!
I'm a huge fan of Lavender, so absolutely loved the Lavender & Lime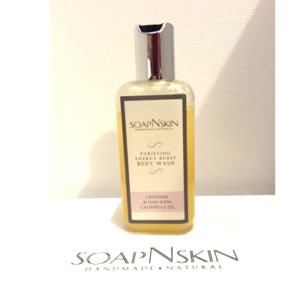 with Calendula Oil Bodywash. The lavender and lime really mesh together welland the Calendula Oil leaves the skin feeling really soft too.
The Neroli & Patchouli with Jojoba Oil Soap was a brilliant and I absolutely love how this makes your skin feel. My daughter has hijacked this and has been using it daily with much love!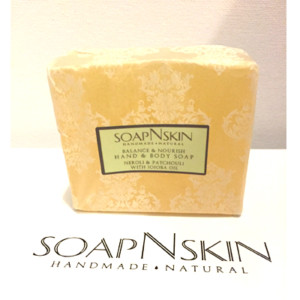 Finally the Rose, Sandalwood & Neem Body Butter is a really lovely body cream, the rose and sandlewood give it a real exotic appeal and the neem makes it feel like a treatment product. Again my daughter loves it, as it is gorgeous smelling yet light for her delicate skin.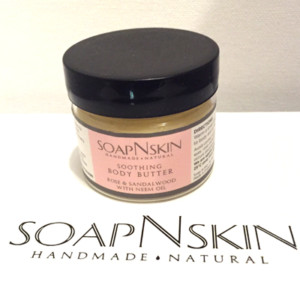 Definitely looking forward to trying other products in the range and an absolute thumbs up for those that want a natural addition to their bath and body collection.
The selection box is £25.00 and you can see the whole range here: http://www.soapnskin.com