Having been a beauty professional for three decades now. I have had the privilege of meeting many women along that journey. I love hearing their stories, learning about their craft and discovering what they have to offer in terms of services.
I recently met one such Woman. Amber Asghar. I was invited by her PR team to experience Amber's Bespoke 24K Gold Facial. Having already seen huge success in both London and Dubai with her treatments. Amber has just opened a new private clinic in Luton.
Based in a residential development adjacent to Wardown Park. Amber's two room clinic is the perfect setting for clients that want that extra privacy. Boasting a luxury lounge that is decked out in plush velvet furniture and calming interiors, which opens onto a lake.
This clinic is not what you expect from what deceptively looks like a home salon before entering. It has by design been created exactly this way. A space where women who don't necessarily want other people knowing that they are popping into a clinic, can feel completely relaxed in the knowledge that no one will know!! Although once people see their glowing skin it will be a little harder to keep this gem a secret!!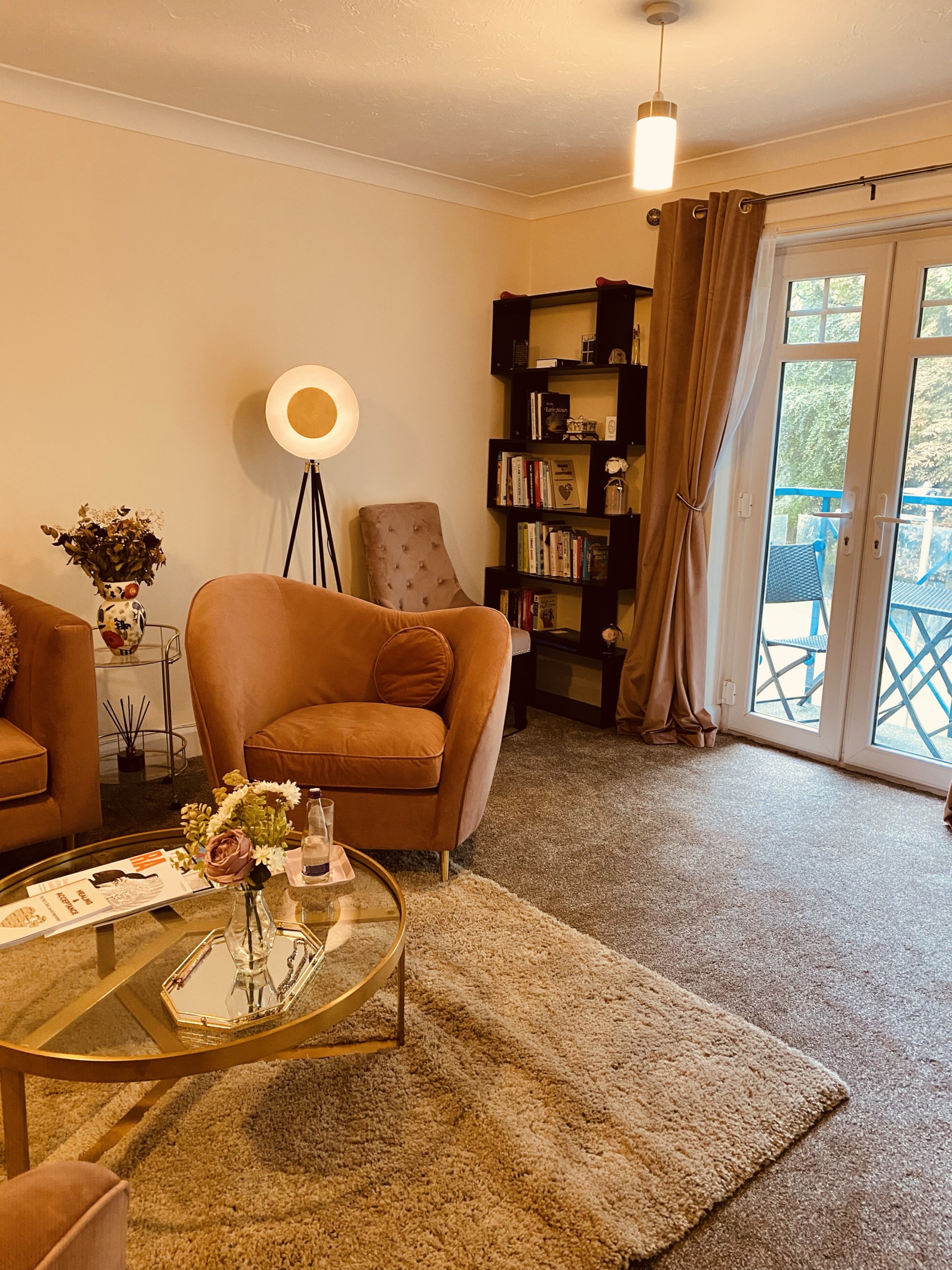 I don't have an issue with home based salons, as long as I know they have all the correct licences and insurance to support their qualifications. Which alone are not enough! I didn't have any such concerns upon entering Amber's Clinic.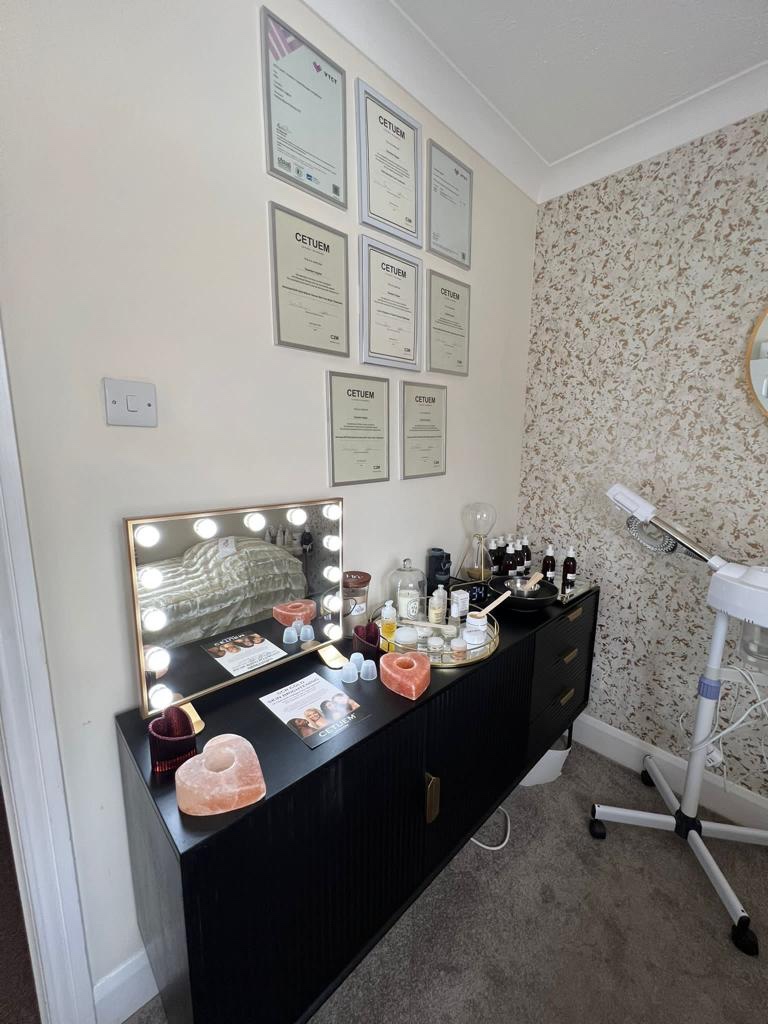 After a wonderful introduction chat, Amber told me she was fully qualified and insured. Her certificates are clearly displayed on the treatment room wall.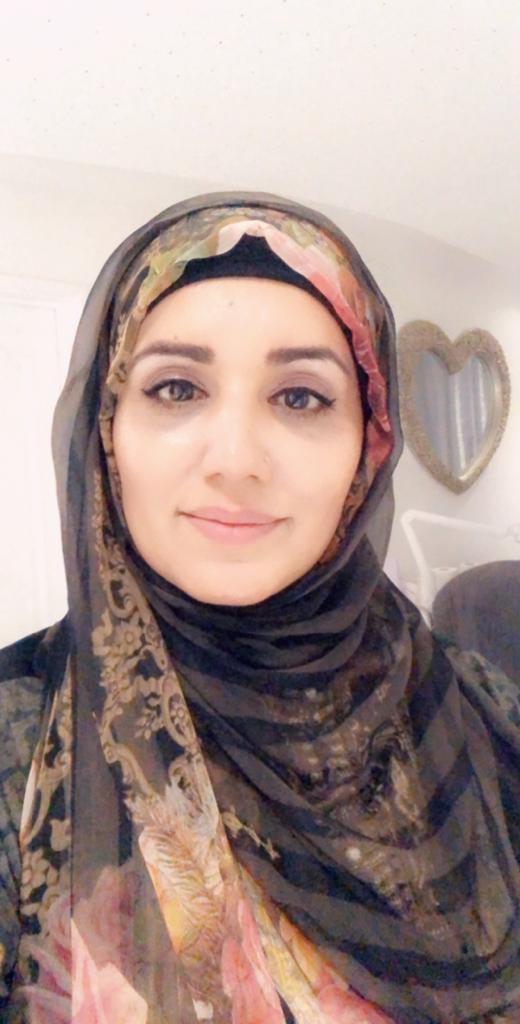 Amber is a VTCT qualified therapist, She trained at the Cetuem London Academy – a centre of excellence. Specialising in bespoke skin treatments customised to individual skin concerns, including skin pigmentation problems, uneven skin tone and open pores.
Whilst talking to Amber, I learnt this wonderful woman is not only a holistic and wellness therapist but also a dynamic businesswoman and author with multiple businesses and a self healing book under her belt. She is also a mother and grandmother ( like how?!)
The thing I loved most about her whilst chatting to her, was her caring and giving demeanour.
Her devotion to her clinic and passion for beauty was evident in her approach. She doesn't just ask you to fill in a box standard form that I've filled in for hundreds of salons in the past. Once completed she asked me a ton of questions all relating to my skin, existing routine, overall health and skin goals. This is ultimately what she used to determine my treatment.
Amber's treatments are created using Cetuem's professional products. Cetuem is a celeb loved British Skincare company that has been making natural skincare products for over 30 years.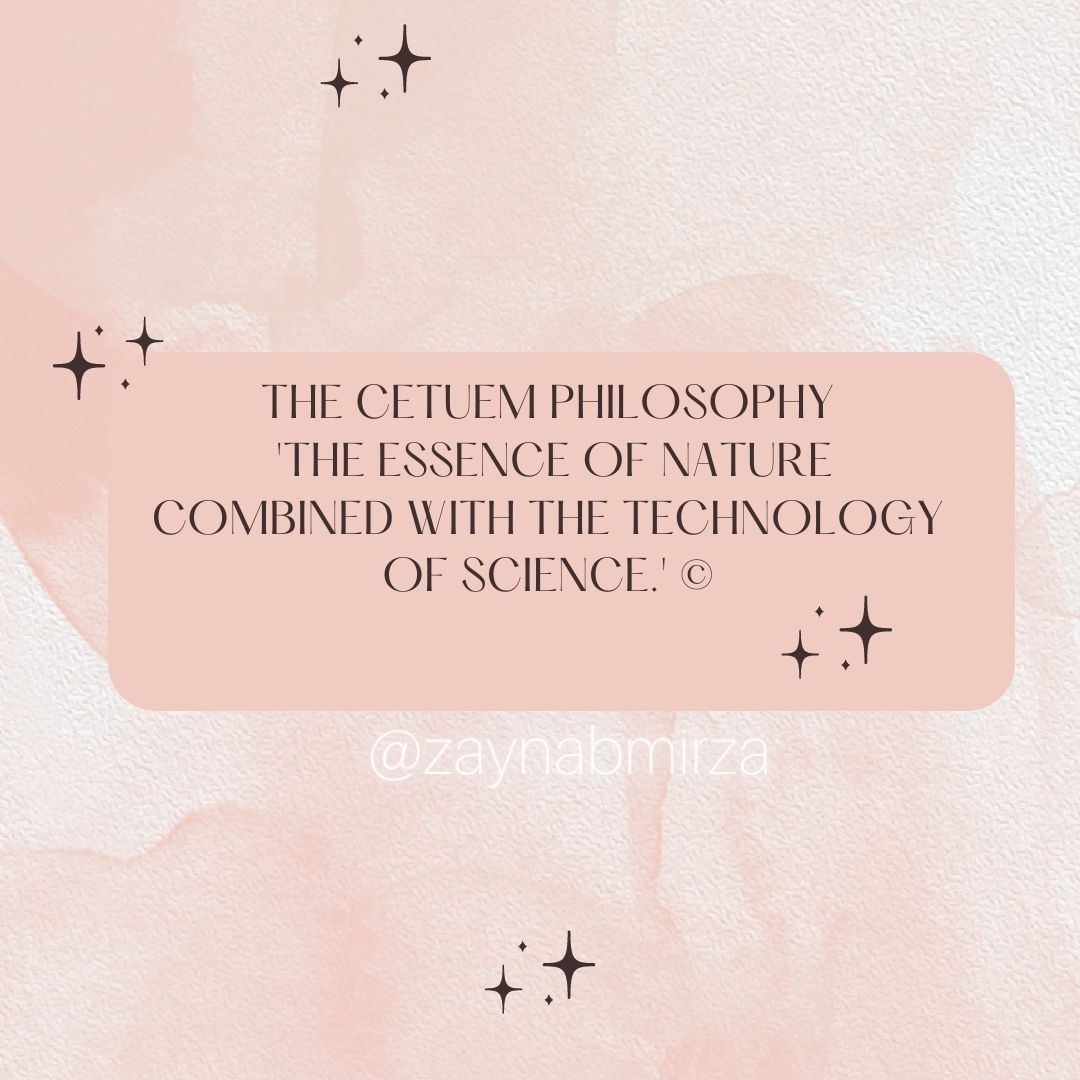 SCR Gold Skin Care is about purifying, renewing and protecting the skin. The Cetuem SCR Gold Skin Cell Renewal system is enriched with a high percentage of pure active and plant marine extracts, pure gold, hyaluronic acid, vitamins and essential oils, which effectively help combat the aging process and normalise problematic skin types including acne, pigmented and uneven skin tones.
The treatment was two hours of pure relaxation and pampering. My skin was cleansed, exfoliated, massaged, plumped, masked (not once but twice!) She even gave my hands the gold treatment. The end results were an illuminated and visibly radiant skin.
As with all prescription facials, to see long term results regular treatments are required. However, if you're looking for an instant pre-event booster without any downtime then this is a great treatment.
It's the perfect treatment for brides too!
To find out more about Amber's treatments and packages visit her Instagram Page.