Last month I was sent this gorgeous hair oil by multi award-winning scalp and hair brand
Monpure London.
After using it throughout the holidays for a month, I can now say I absolutely LOVE IT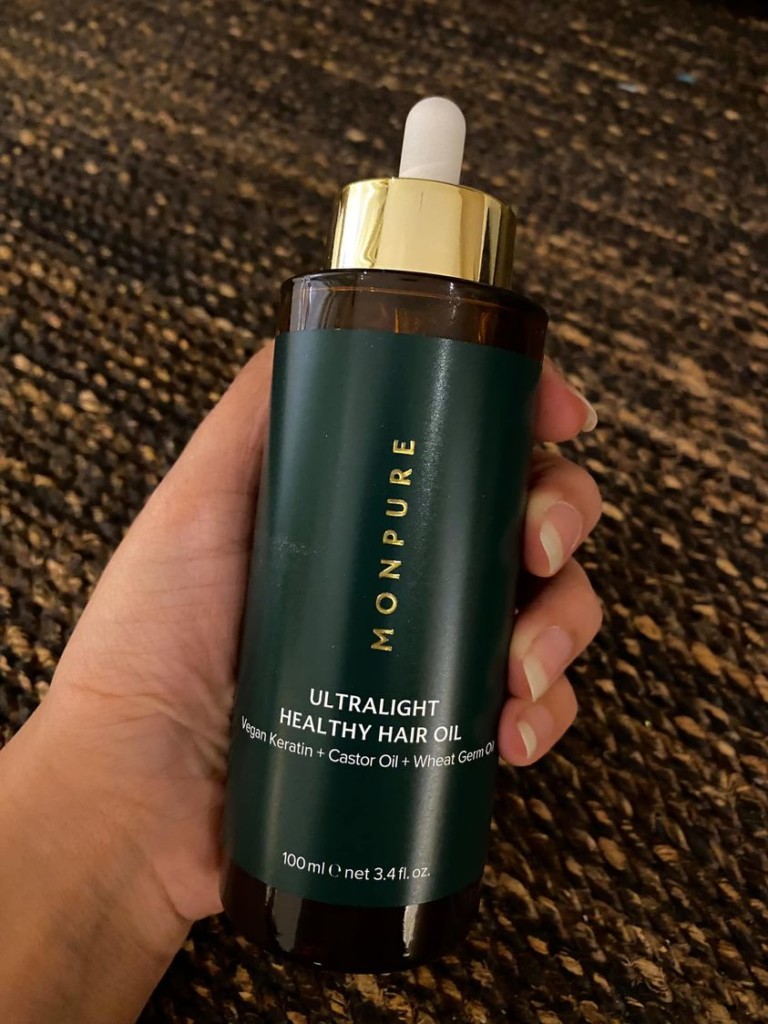 What you need to know
MONPURE's Ultralight Healthy Hair Oil nourishes hair and enhances shine without weighing the hair down. It delivers hydration to the strands, cultivates hair health and protects from heat damage.
A few drops is all you need to discover the amazing benefits of the Ultralight Healthy Hair Oil. With regular use, the oil lasts up to six months depending on hair texture.
What's inside
Vegan
Keratin seals down the cuticle, minimises frizz and protects the hair from heat damage and environmental aggressors. 
Coenzyme Q10 holds antioxidant properties that work to improve hair health. 
Wheat germ oil is the ideal antidote for hair damage. As the richest natural source of Vitamin E, it works to boost hydration, maintain moisture, repair damage and fortify the strands.
Castor oil delivers a powerful blend of vitamins, fatty acids, proteins and antioxidants that nurtures fragile follicles and enhances shine. 
Argan oil moisturises, nourishes, strengthens and smoothes the hair, while restoring silkiness and shine. It also increases hair's elasticity and restores dull, lifeless hair to its healthiest form.
My Thoughts
My hair is in even better condition and if you know me you'll know my hair is my pride and joy, I take looking after it really seriously. I love how weightless it is and i've been using it both after I wash my hair, just as it is drying and also to massage into my hair and leaving it for a few hours before washing it.