Private Blend by Tom Ford, includes twelve eau de parfums, each of themare designed to be used alone or combined with other fragrances from the collection.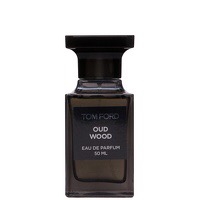 One of the most rare, precious and expensive ingredients in a perfumer's arsenal, is Oud wood. Customers all over the world pay huge amounts of money to have this rarest of barks burn in their private spaces. Exotic rose wood and cardamom give way to a smoky blend of rare oud wood, sandalwood and vetiver. Tonka bean and amber add warmth and sensuality.
Perfect for the special Man in your life this Eid.
£145 available at www.tomford.com
Quantity