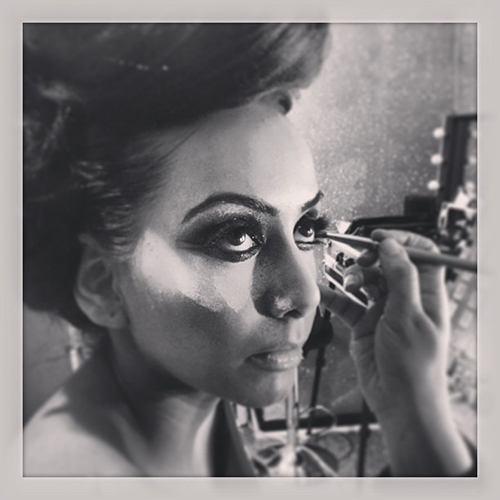 Welcome to my site!
For those of you that have been here before, you will notice that we have a completely new look.
Over the years, I have been lucky to share my thoughts and advice through various Magazines and Newspapers. Reviewing products has it perks of course, but what I really love is that I am able to share my love of all things BEAUTY

Over the last few years, I have had to take a forced sabbatical from the work I love as an Artist. I thought being diagnosed with Ovarian Cancer was the single most worst thing that could have happened in my life. Then getting diagnosed a second time happened. Needless to say, the last few years have been the worst kind of emotional roller coaster. So many lows combined with 'some' highs. It was during this time, that I decided to refocus my priorities and spend more time with my loved ones!
When you're running from pillar to post, one doesn't always have the time to appreciate the small blessings. So now I am grateful that I can both see and appreciate them.
On this new site, I have created lots of pages where I share my work, my services but also I talk about the people that have inspired my journey. As well as treatments that you must try, people you should follow and products that need to be on your dresser or in your make up bag!
You will meet the people I love, namely my little Princess and my family! so all in all this is a much more personal way to connect with me.
If you want any advice, just use the contact form to get in touch. If you want to see anything in particular in terms of blog posts or reviews, just drop me a line or leave a comment! Please also take the time to connect with me across my social media platforms for more insights on all things beauty!