Ever since learning that Dr Marko is a world-leading authority on skin cancer. I have eagerly awaited new launches from his brand Zelens, which offers powerful, advanced formulas that are subjected to lengthy and thorough clinical trials.
The Intense Defense antioxidant serum, which I trialled on its launch last year but have only just started using daily – helps to protect against free radicals that attack the skin, like stress, alcohol, smoking and air pollutants.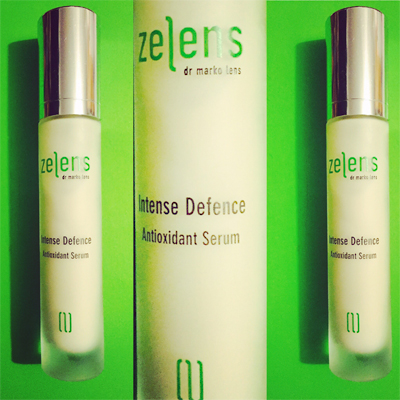 A quick low down..
What is it? 'A potent antioxidant serum formulated with a unique blend of synergistic ingredients to defend from environmental damage.

Clinically proven to reduce free radical activity on the skin by 74% after an hour & 50% after 5 hours.
Most antioxidant products focus on one type of free radical damage, and use vitamin C to do so, when, in fact, there are 3 types.. oxygen, carbon and nitrogen.
Ingredients include:  Vitamin E and stable Vitamin C, Squalene, Hyaluronic Acid, Green Tea and  Coenzyme Q10 – also jam packed full of other potent actives that address inflammation and strengthen the skin's barrier as well as providing antioxidant protection. Alpha-Lipoic Acid, Superoxide Dismutase, , Pycnogenol and TriPeptide-1 boost collagen, sesame protein provides an instant tightening effect.

Also includes chromane, which clinical studies show is more effective in the inhibition of oxidative stress than resveratrol, ferulic acid and vitamin E.
It is also oil-free and suitable for all skin types.
Use after cleansing and before your moisturiser.
Visible results are glowing, less-dull skin that felt smooth and less irrigated.

£125.00 available online here
If you're interested, ( I was!) Clinical results for the trial have been published in the Journal of Drugs in Dermatology,search Assessment of the kinetics of the antioxidative capacity of topical antioxidants.