"Estée Lauder is the first beauty brand to launch into space with NASA".
I cannot tell you how much this headline excited me as both my daughter and I are huge NASA and Space exploration  buffs.
The beauty giant is sending one of its skincare serums to the International Space Station for a four-and-and-half hour photoshoot by NASA astronauts.
The brand is paying NASA about $128,000 to send its "advanced night repair" serum to space. As a beauty industry leader in science and innovation, Estée Lauder is the first-ever beauty brand to participate in NASA's efforts to enable business opportunities on the International Space Station.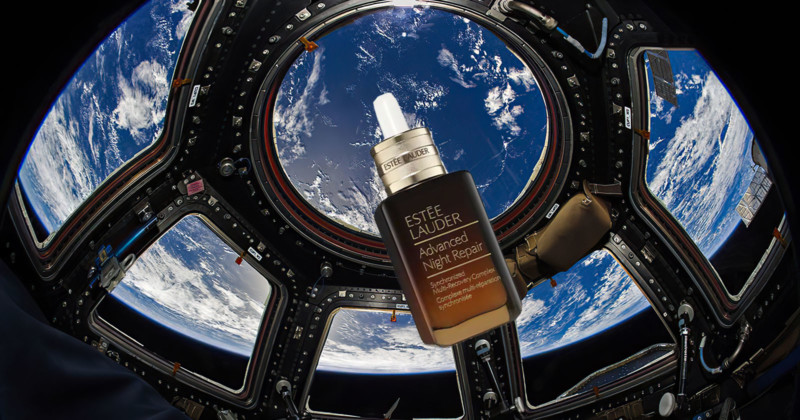 NASA astronauts will film and photograph the serum in the ISS's Cupola, an observatory with seven windows that provide panoramic views of space.
Advanced Night Repair serum launched aboard a Cygnus spacecraft atop an Antares rocket on Northrop Grumman's 14th commercial resupply services mission for NASA on September 29,2020 and will arrive at the International Space Station on October 3, 2020.
The products will return to Earth in the spring, and Estée Lauder will auction one bottle for charity.
New Advanced Night Repair Synchronized Multi-Recovery Complex is available at Estée Lauder locations.